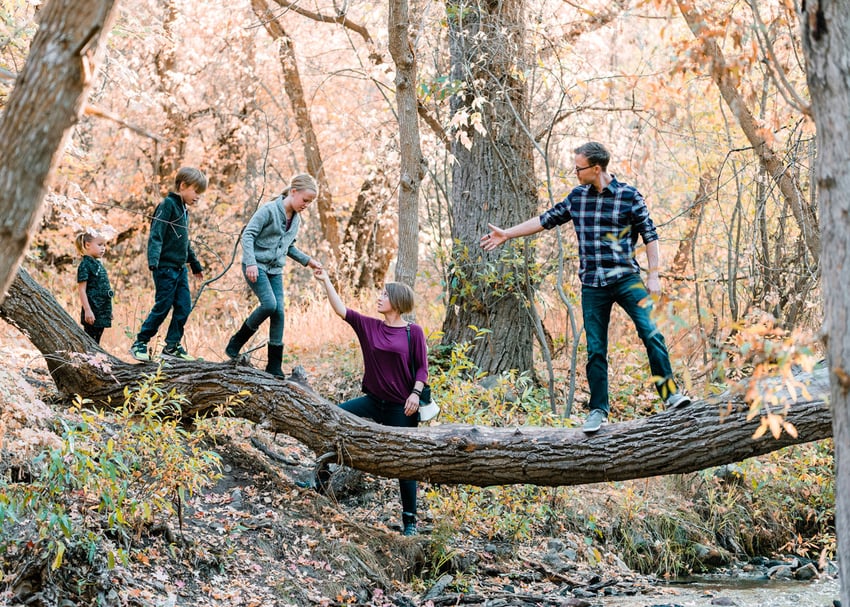 Ben Brown
Director of Research and Development & Co-Founder
Ben was born and raised in a doomsday religious cult and did not expect to live past the age of 25. He wasn't allowed to attend school and worked in his family's bakery from the age of 8 until he left the cult at age 20. He's been enjoying what he calls his "bonus life" ever since.
After starting his own family, Ben became obsessed with one question: How can I avoid passing on the negative patterns from my childhood to them? This question led to a decade of research, experimentation, and deep internal work. In the process, Ben created mindsets, tools, and systems that helped ensure his family life would go right. This led him to co-founding FamilyC.
Ben loves learning and personal growth and has transformed a childhood filled with intense trauma into a compassionate and wise perspective. Besides working with FamilyC, Ben also serves as R&D Director on the Executive Team at Williamsburg Learning.
A fave quote:
"Grown-ups never understand anything by themselves, and it is tiresome for children to be always and forever explaining things to them." ― Antoine de Saint-Exupéry, The Little Prince